KEREN LEVI | BIOGRAPHY
---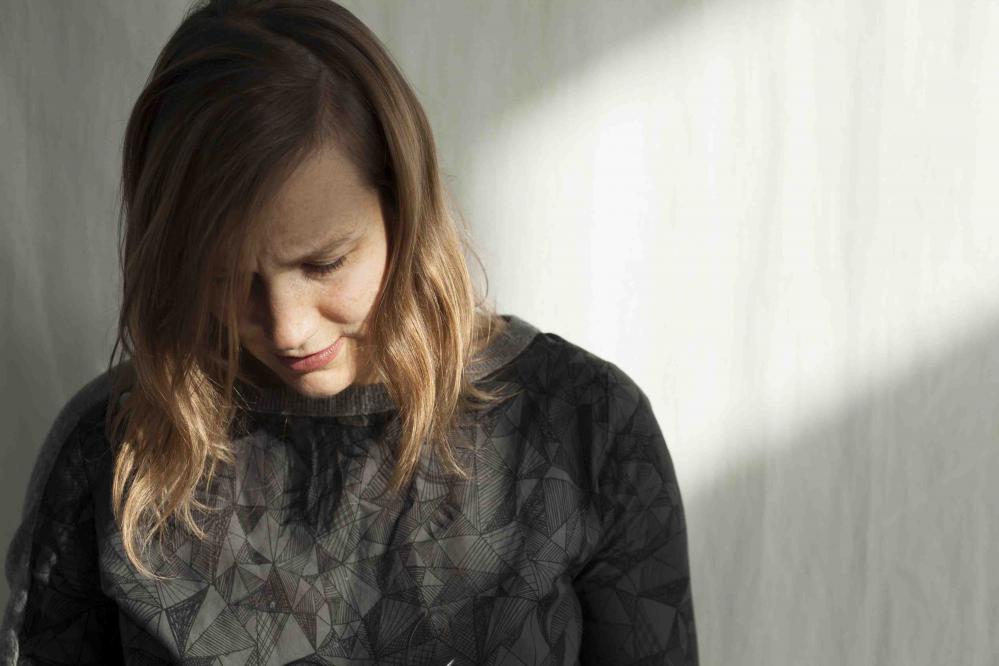 Keren Levi (Israel/1972) is a choreographer who lives in Amsterdam. Her company, NeverLike, has received a structural subsidy from the city of Amsterdam for the first time, for the period 2017-20. With elements such as dance, (live) music and video, her work is best described as interdisciplinary, core based on choreographic principles. Each work gets a unique, specific form that (on the surface) almost never resembles the other performances; Never-like.
Over the years Levi has built a versatile profile as a choreographer with a body of works, including among others performances such as:
Territory
(2004 NL) - Levi's first evening-long performance was a collaboration with media artist Tammuz Binshtock and musician Tom Parkinson. Observing the relationship between framing space and sound, and forms of identity, this piece received the first BNG award (a commission for new work) and was selected by the series "New Theater Makers" to tour The Netherlands.
Couple-Like
(2006 NL/ BE), was a collaboration with Belgian choreographer Ugo Dehaes. Levi and Dehaes made and performed this work, where they researched different modes of (physical) attachment in a duet about
dueting
. This piece has enjoyed a lengthier tour and was followed by
Couple-Like # 2
(also a collaboration with Dehaes), a version for youngsters, who recieved a Silver Cricket award in 2011.
Other then this duet, Levi has engaged further in creating work for young audience with works such as
To Band
(2012/NL), a collaboration with Parkinson, which was made together with and performed by a cast of 12 young performers, age 16 -20
Kaleidoscope
(2010/NL), a dance piece for kids age 4 -100, and the interactive (live) video-dance performance
Up Side Down
(2013-16), a collaboration with Stockholm based choreographer Dalija Acin Thelander, and an international coproduction with partners from Poland, Serbia, Sweden and The Netherlands.
Big Mouth
(2009/ IL), a trio made and performed together with Tel-Aviv based choreographers Oren Laor and Niv Sheinfeld about folk dancing and marching, has had also a successive tour and is still performed once in a while.
The video-dance performance
The Dry piece
(2012/NL), for 4 dancers about beauty, objectivization of female body and symmetry. This performance installation premiered at the opening program of the last edition of Festival a/d Werf, Utrecht. A year later this show received the Dioraphte Award in Dutch Dance Days festival 2013 and continued touring till recently, also in its
Xl Edition
a new version for 8 dancers and more, which premiered on festival Julidans Festival, Amsterdam 2016.
Between 2012-2014 Levi participated in the MA program of Amsterdam Master of Choreography (AMCh / AHK) and graduate with an embodied master thesis titled
Footntoing
, a practice of repetition and an impossible performance score.
Clubbing
(2015/NL), a music-dance performance, were 6 female dancers created an onstage (live) sound community, continued her long term exchange with musician Tom Parkinson. That project received support from the dutch 'Co-Producers' network.
Since receiving structural funding for her company NeverLike, Levi created several performances, among them
Footnotes (for Crippled Symmtery)
(2018/ NL), a performance-essay about the process of embodying a music notation. Yet another collaboration with Parkinson, who created the sound score, this piece was also an exchange with artist Krijn de Koning, who made an artwork especially for it.
Otherland
(2018/NL), a 13 min. documentary-dance film based on an autobiographical story of vogue dancer Elvin Alejandro, was a collaboration with director Jan Pieter Tuinstra. The film premiered on Cinedans Festival, Amsterdam, was shown on dutch television and is still presented on festivals around the world.
These days Levi is working on
Unmute
, a new music-dance performance and a collaboration with composer and sound artist Yannis Kyriakides, in coproduction with percussion group Slagwerk Den Haag. An embodiment of a music composition created by Kyriakides, this work is made together with a team of 3 dancers and 2 percussionists, and is due to premiere on Dutch Dance Days festival 2019.