UP SIDE DOWN
---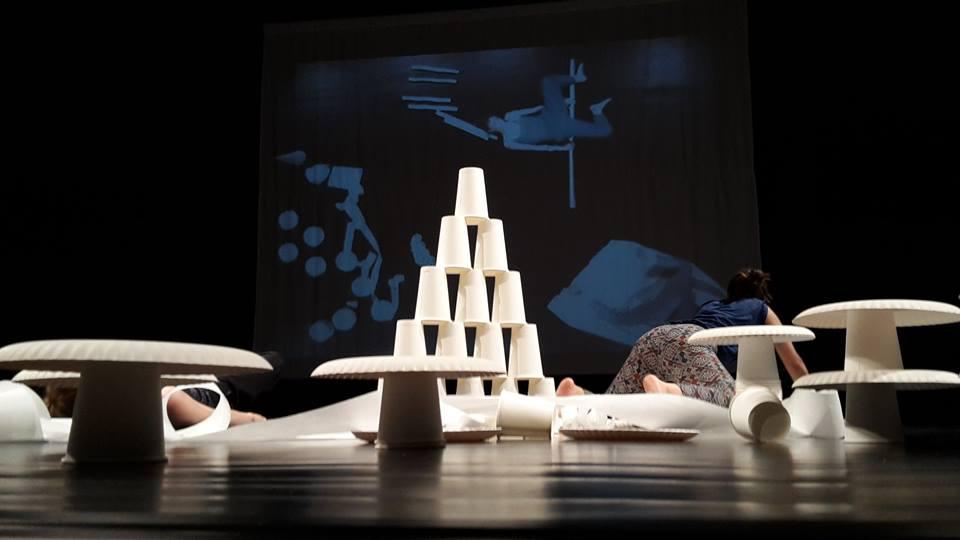 Up Side Down is an interactive, videodance performance which proposes to the (young) audience an encounter between dance and live video, body and object, the real and the mediated. The show is constituted of a variety of visual and sonic stimuli. It endorses imagination and at the same time it values the simplicity and inspiration found in everyday objects and actions. Engendering a first hand, direct experience of heightens awareness of perception, the performance thus becomes an embodied process, interdepend with its public and its surroundings.
Aspiring to challenge the concepts of performing arts for children, Up Side Down aim is to promote the importance of artistic experiences in an early age, both as an artistic and social practice. It invites the kids into a shared adventure, where they can spectate as well as activate, witness as well as influence the live event.

---
The project's priority was to be accessible for children, therefore it was produced in several phases, countries and by partners who share the same vision. Each of our partners supported the research and creation process with a residency. Later on everyone of them produced a local version of the performance as well as organized the performances. The differentresidencies and version of the piece were informed by the artistic research and its evaluations, and included try-outs with participants of the targeted age. Within each of the residencies we collaborated with the local dancers, who later on performed the piece.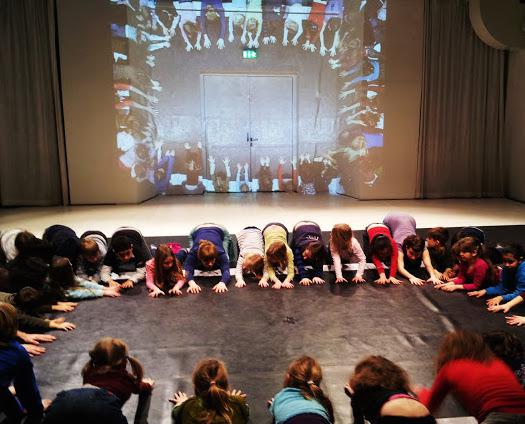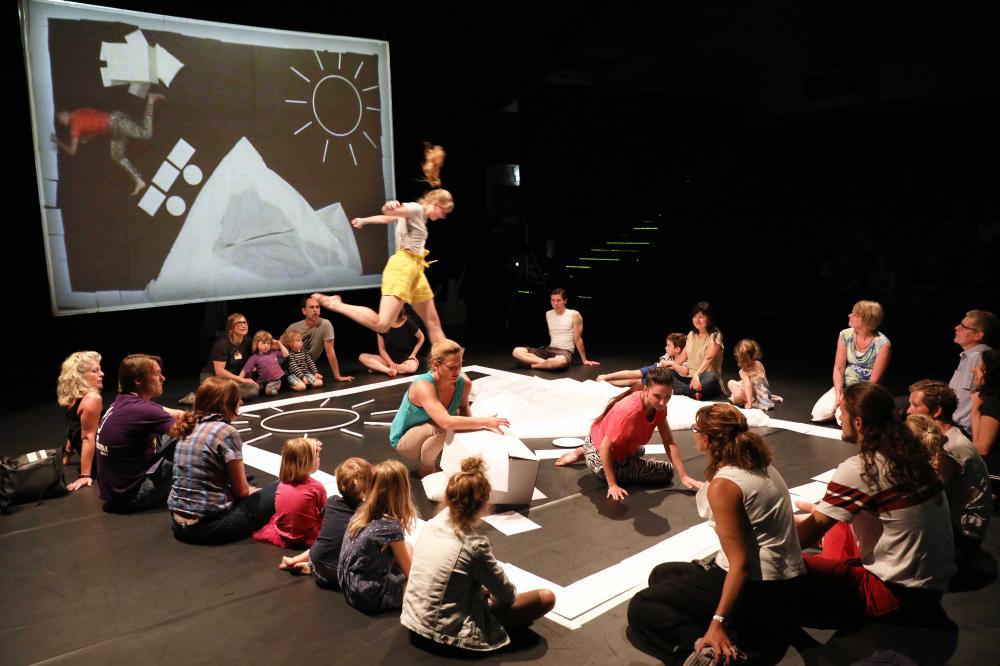 © Hans Gerritsen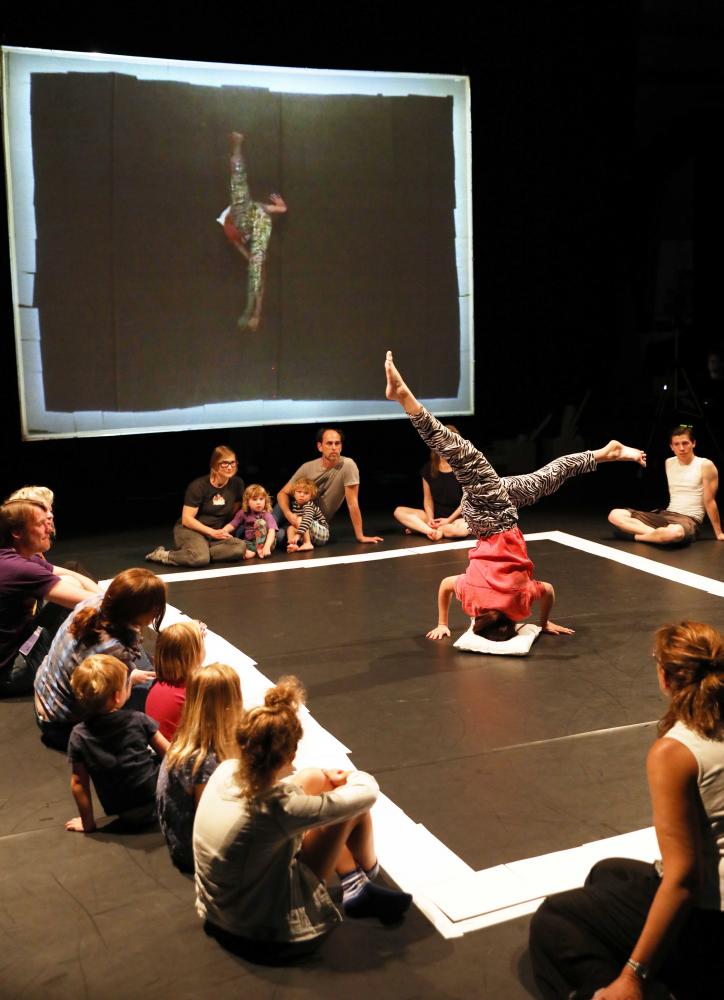 © Hans Gerritsen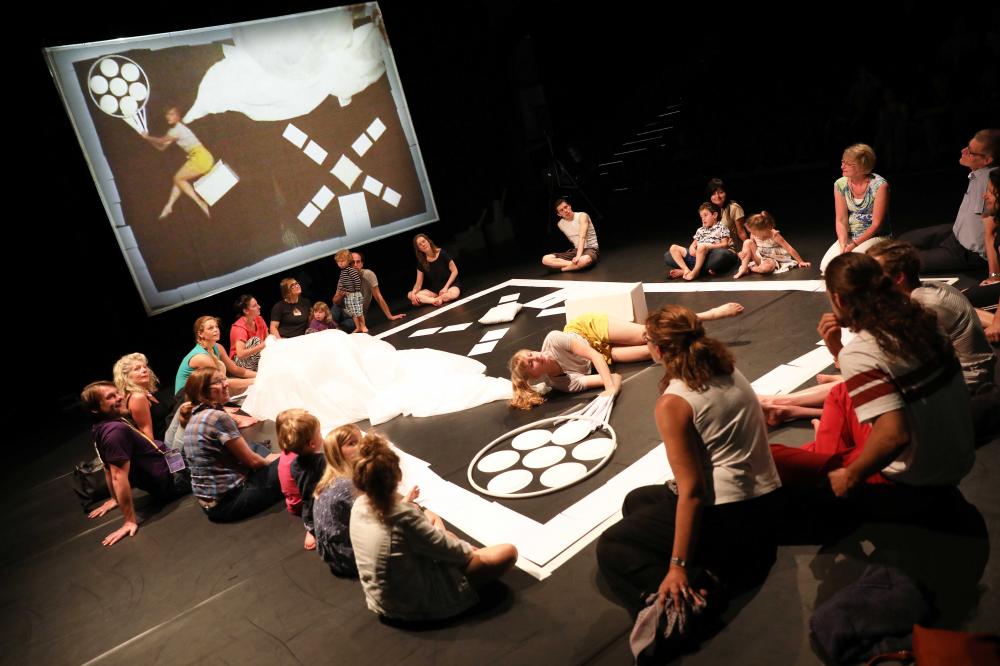 © Hans Gerritsen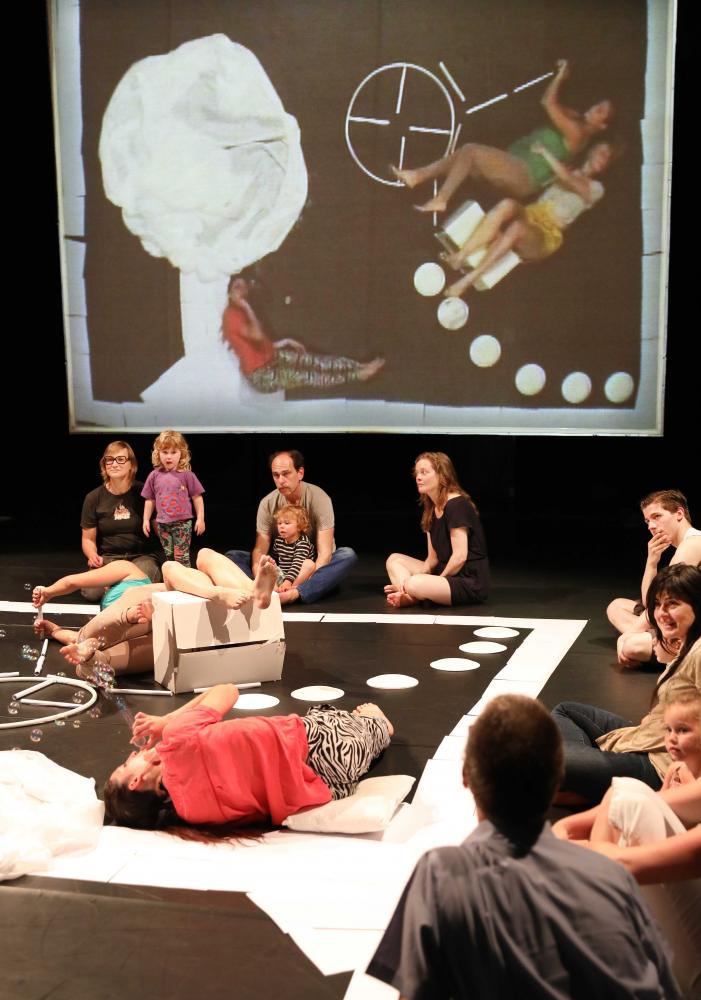 © Hans Gerritsen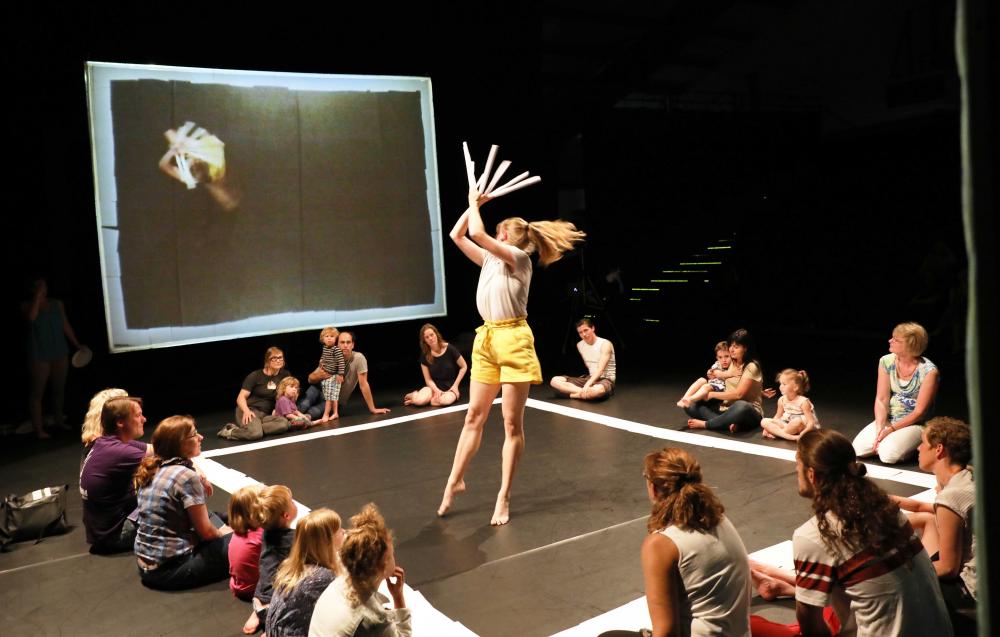 © Hans Gerritsen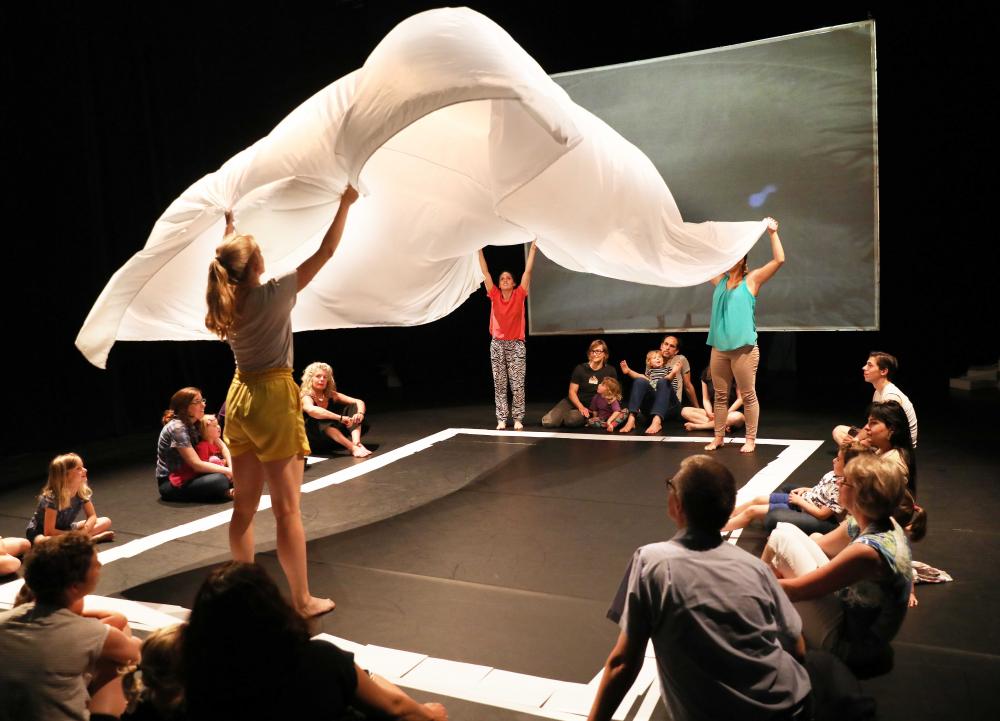 © Hans Gerritsen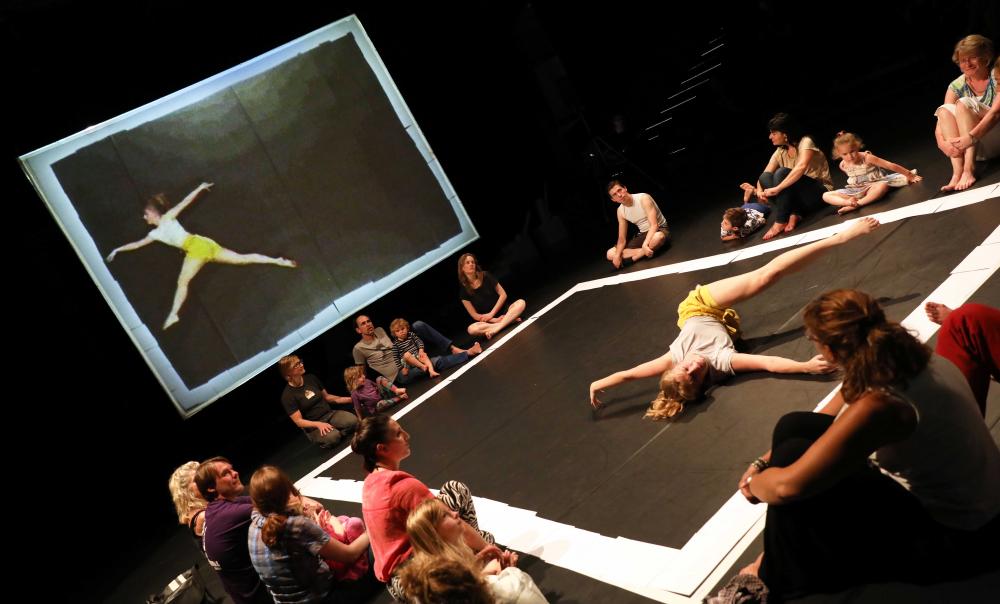 © Hans Gerritsen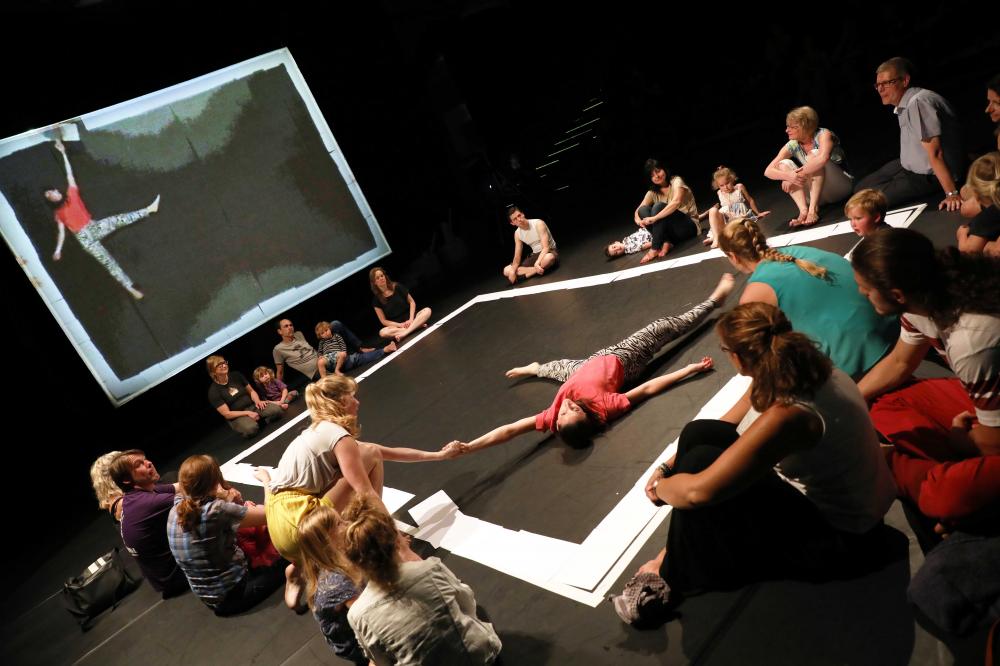 © Hans Gerritsen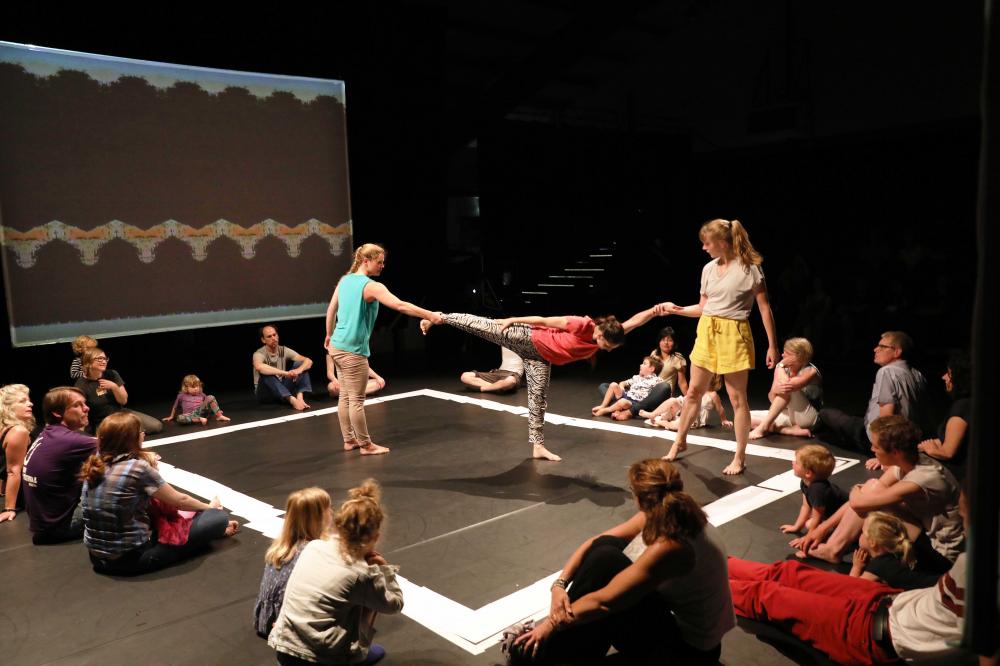 © Hans Gerritsen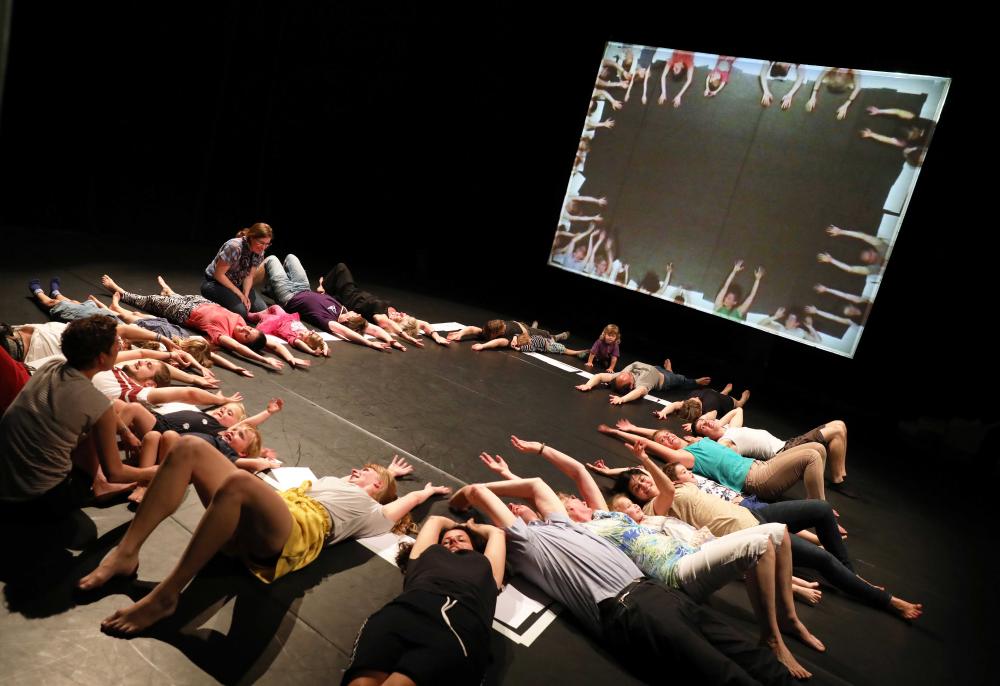 © Hans Gerritsen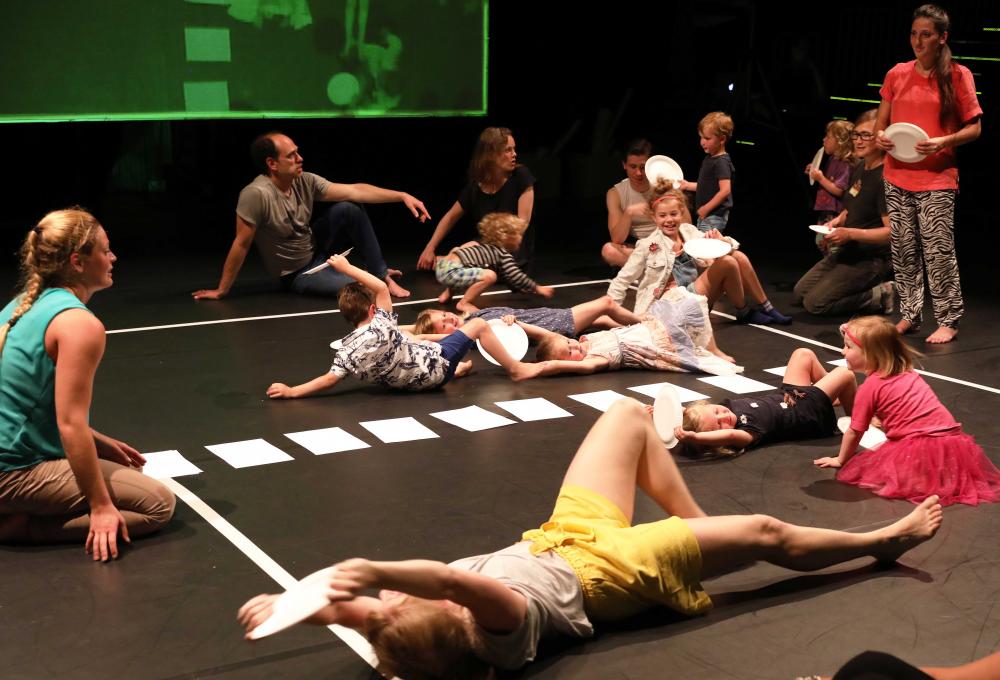 © Hans Gerritsen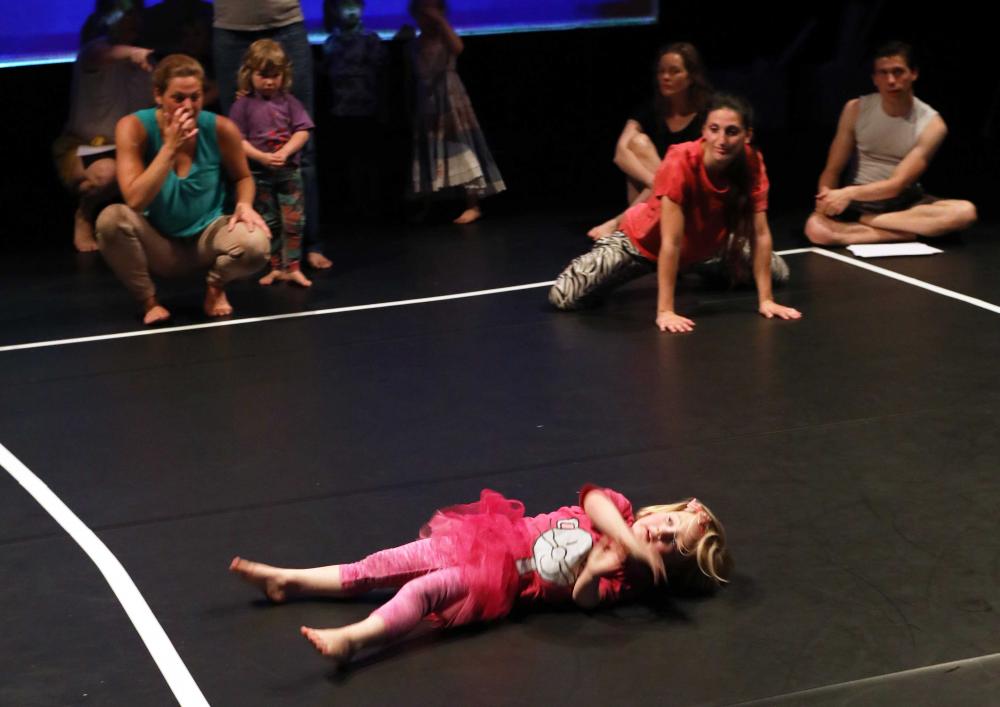 © Hans Gerritsen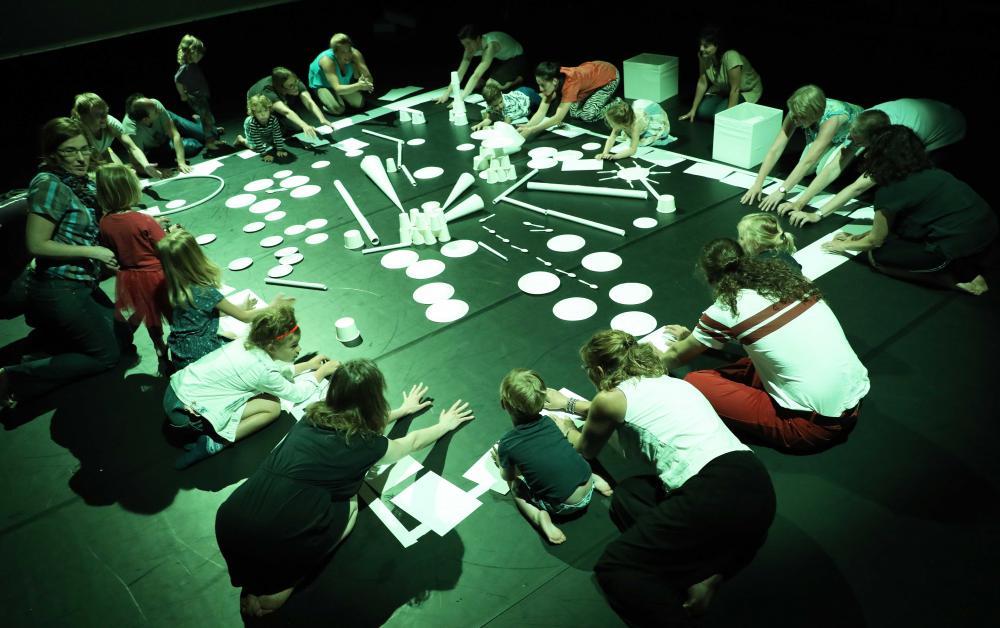 © Hans Gerritsen
---
Credits
Keren Levi in collaboration with Dalija Acin Thealnder
Music: Tian Rottveel
NL Edition:
concept & choreography: Keren Levi
choreography & performance: Cecilia Ponteprimo, Gilda Federica Cesario and Lisette Robijn
Produced by: De Stilte, Breda The Netherlands

Up Side Down was supported by:
De Stilte Company, Breda, The Netherlands
Arts Stations Foundation/Stary Browar Nowy Taniec, Poznan, Poland
Station Service for Contemporary Dance and Youth Center Belgrade, Belgrade, Serbia
Weld, Stockholm, Sweden

---
Calendar
| | | | |
| --- | --- | --- | --- |
| 18/10/2017 | 18/10/17 | Bora Bora | Århus, DK |
| 18/10/2017 | 18/10/17 | Bora Bora | Århus, DK |
| 14/06/2017 | 14/06/17 | De Stilte Festival | Breda, NL |
| 14/06/2017 | 14/06/17 | De Stilte Festival | Breda, NL |
| 13/06/2017 | 13/06/17 | De Stilte Festival | Breda, NL |
| 17/05/2017 | 17/05/17 | KRoki | Krakow, PL |
| 17/05/2017 | 17/05/17 | KRoki | Krakow, PL |
| 08/04/2017 | 08/04/17 | Art Station Foundation | Poznan, PL |
| 06/04/2017 | 06/04/17 | Weld | Stockholm, SE |
| 05/04/2017 | 05/04/17 | Weld | Stockholm, SE |
| 06/12/2016 | 06/12/16 | Weld | Stockholm, SE |
| 05/12/2016 | 05/12/16 | Weld | Stockholm, SE |
| 04/12/2016 | 04/12/16 | Weld | Stockholm, SE |
| 04/06/2016 | 04/06/16 | Art Station Foundation | Poznan, PL |
| 06/03/2016 | 06/03/16 | Station Service for Contemporary Dance | Belgrade, RS |
| 05/03/2016 | 05/03/16 | Station Service for Contemporary Dance | Belgrade, RS |
| 21/02/2016 | 21/02/16 | Art Station Foundation | Poznan, PL |
| 21/02/2016 | 21/02/16 | Art Station Foundation | Poznan, PL |