DRUNTER und DRÜBER
Twin performance of TOPSY TURVY produced and presented by FFT Düsseldorf throughout 2023
link for playlist HERE
in photo: Lisa Hellmich & Ying Yun Chen
© Robin Junicke
---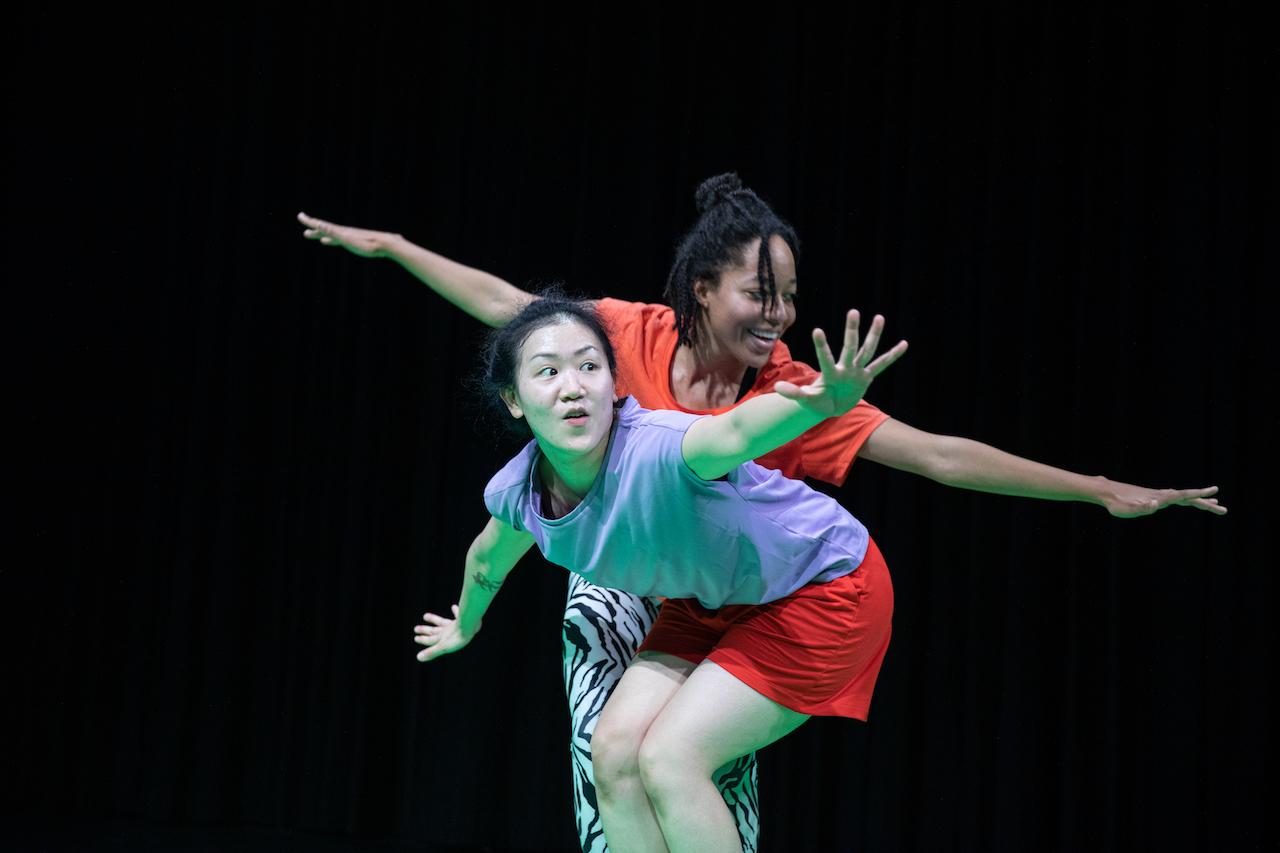 During a pillow fight, two friends discover a treasure map. This leads them into an imaginative world that is upside down. Everything is in flux there: movements and images meet in the form of dance, live video and animation. A wondrous, adventurous treasure hunt unfolds before the eyes of the audience. Drunter und Drüber is a story about friendship and the power of imagination.
With this performance, Keren Levi is developing a dance piece for children at the FFT for the first time. The idiosyncratic performances of the choreographer combine various arts and media. Music, dance and video play an important role in this. So it is high time that very young viewers also immersed themselves in this world of movement and imagery by Keren Levi. The FFT produces the piece with dancers from NRW who work with Keren Levi. The production is an offer for families, day care centers and elementary schools and will be seen regularly in the 2022/23 season. PROGRAM LINK
CREDITS
Concept and choreography: Keren Levi. Dance and choreography Düsseldorf: Lisa Hellmich, Ying Yun Chen/ Elisa Hofmann. Dance and choreography Amsterdam: Revé Torberg, Zora Westbroek. Video: Assi Weitz, Rob Gradisen. Music: Tian Rotteveel. Light and Technology Düsseldorf: Björn Nienhuys. Light and Technology Amsterdam: Martin Kaffarnik. Dramaturgy: Rosa Schogt. Outside-Eye Düsseldorf: Irina Bârcă. Production: FFT Düsseldorf. Production Amsterdam: stichting NeverLike.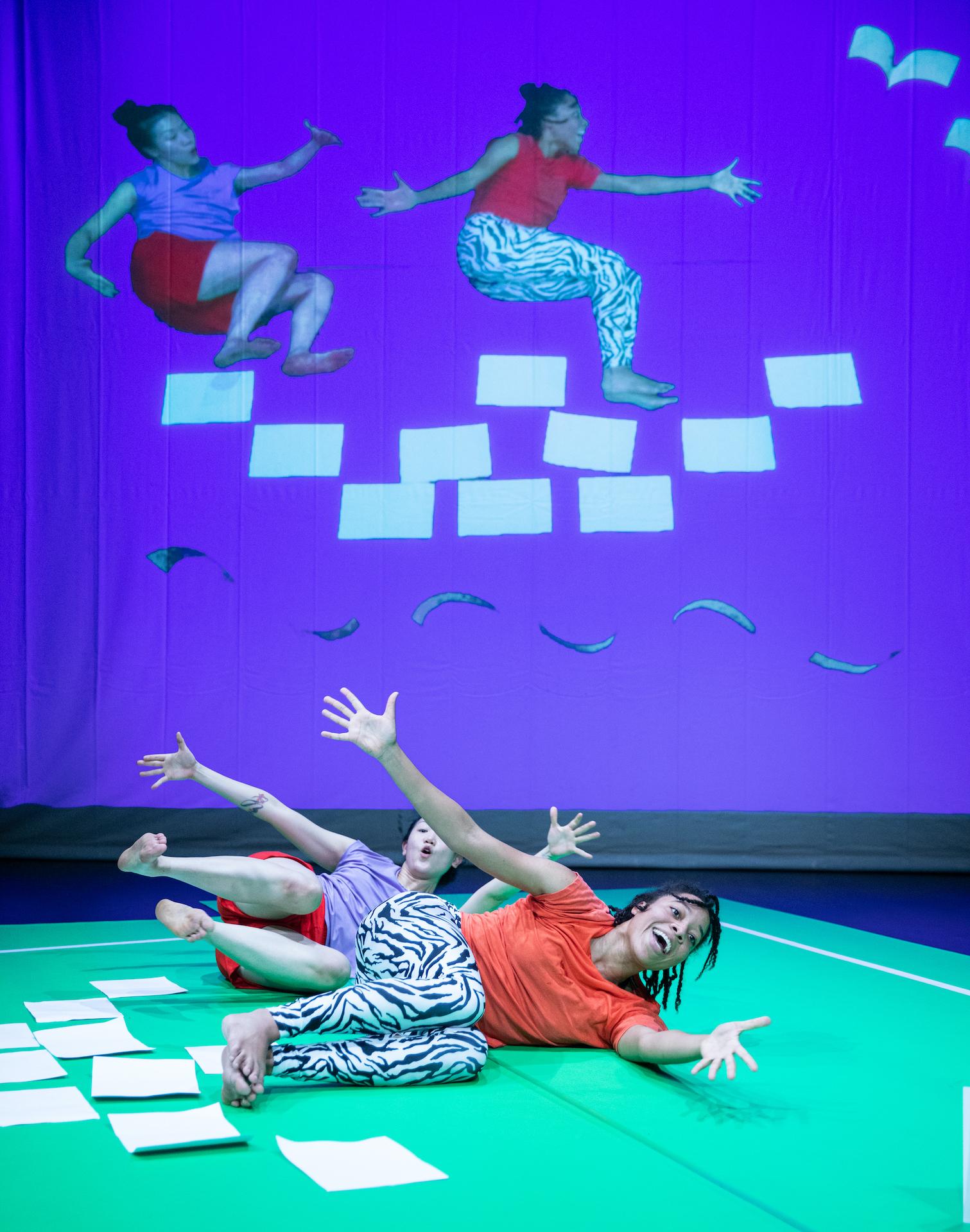 © ©Robin Junicke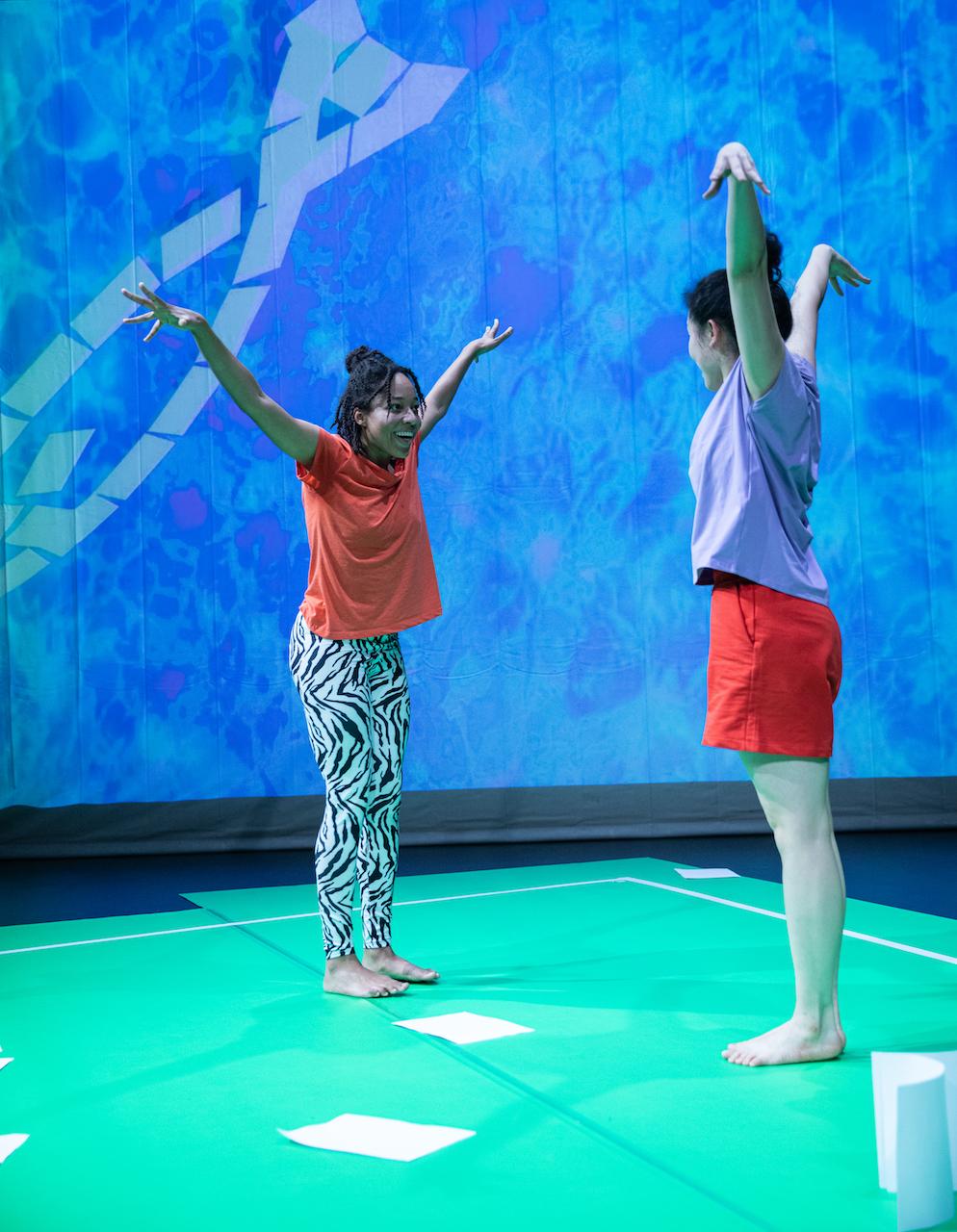 © ©Robin Junicke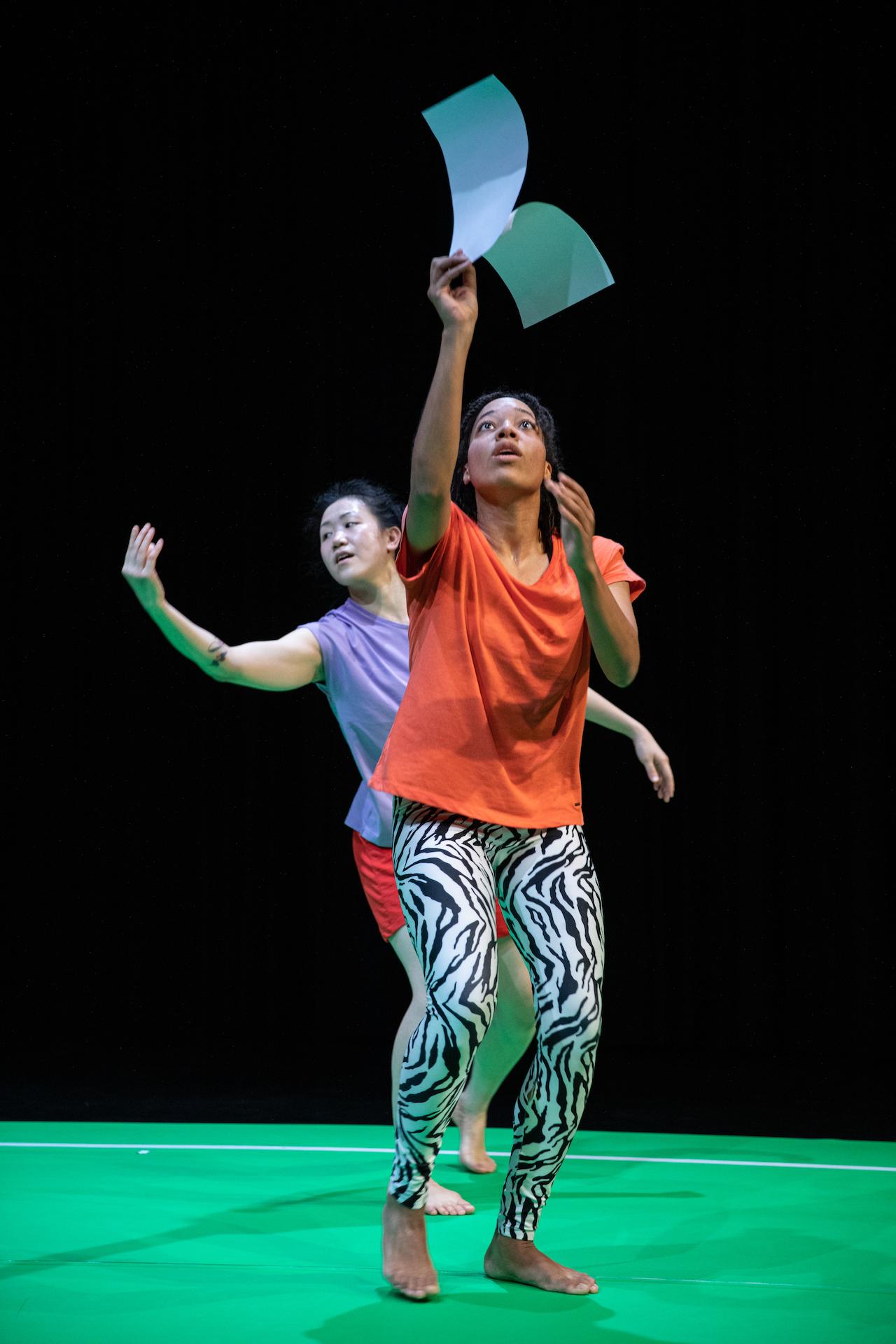 © ©Robin Junicke
© ©Robin Junicke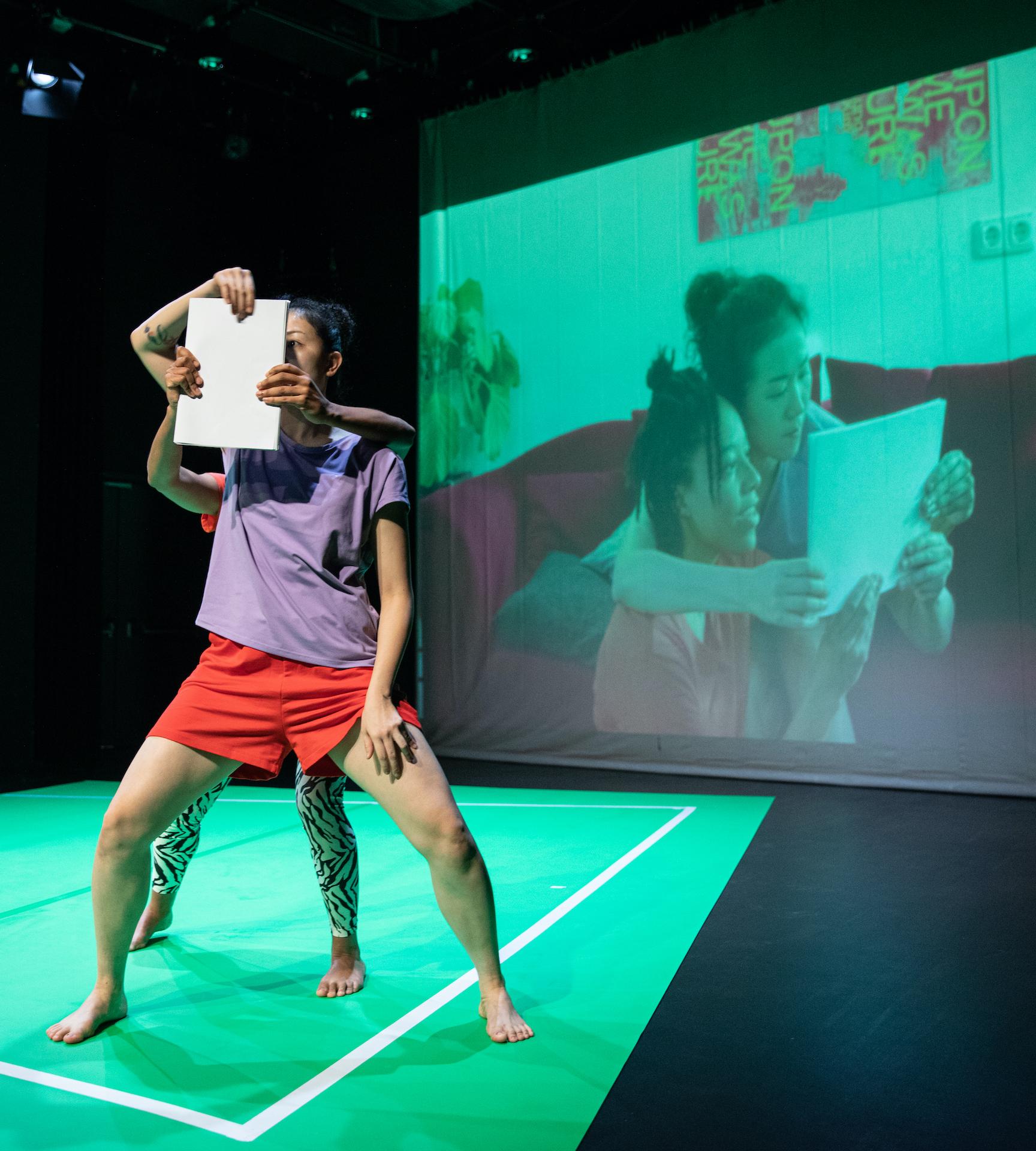 © ©Robin Junicke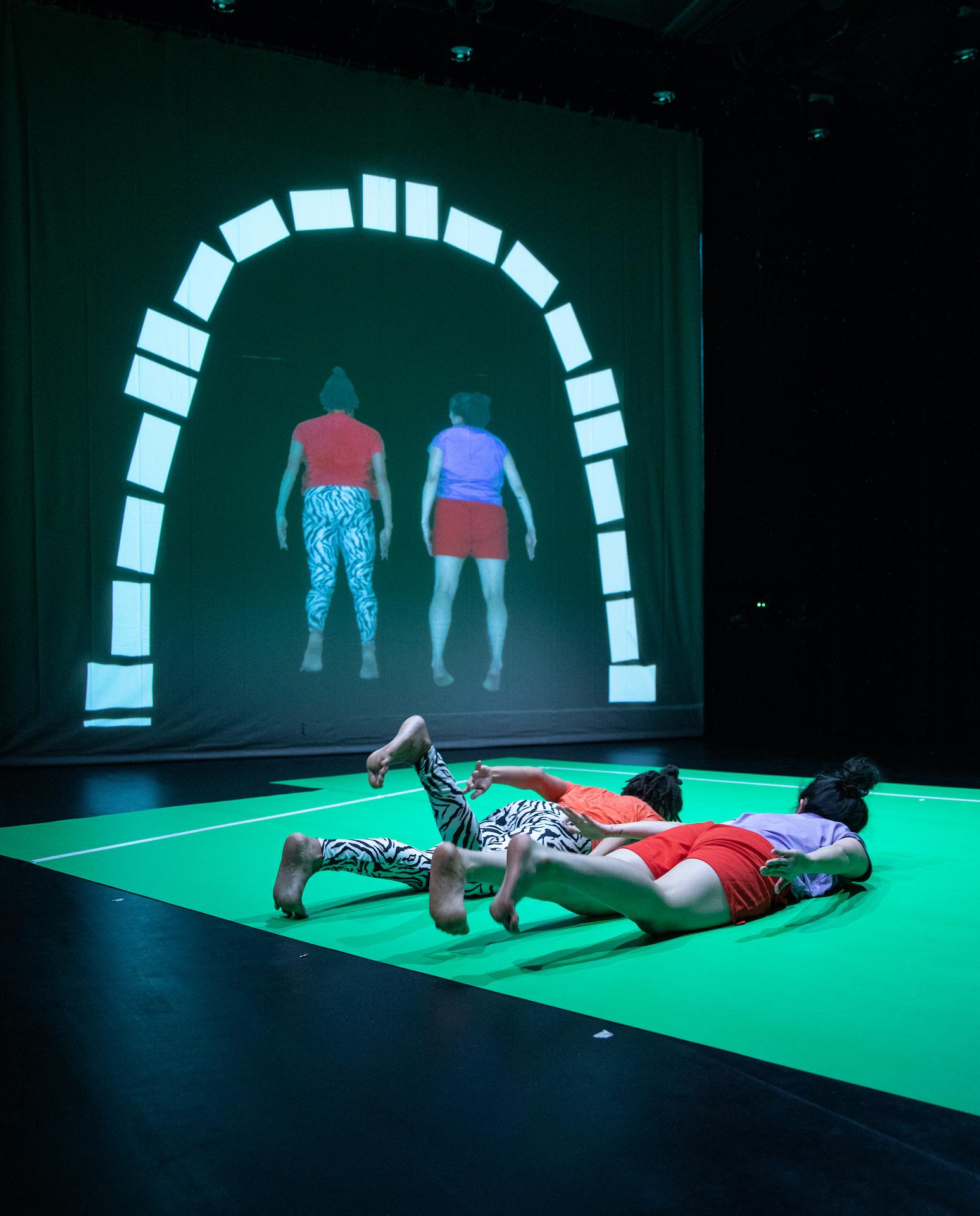 © ©Robin Junicke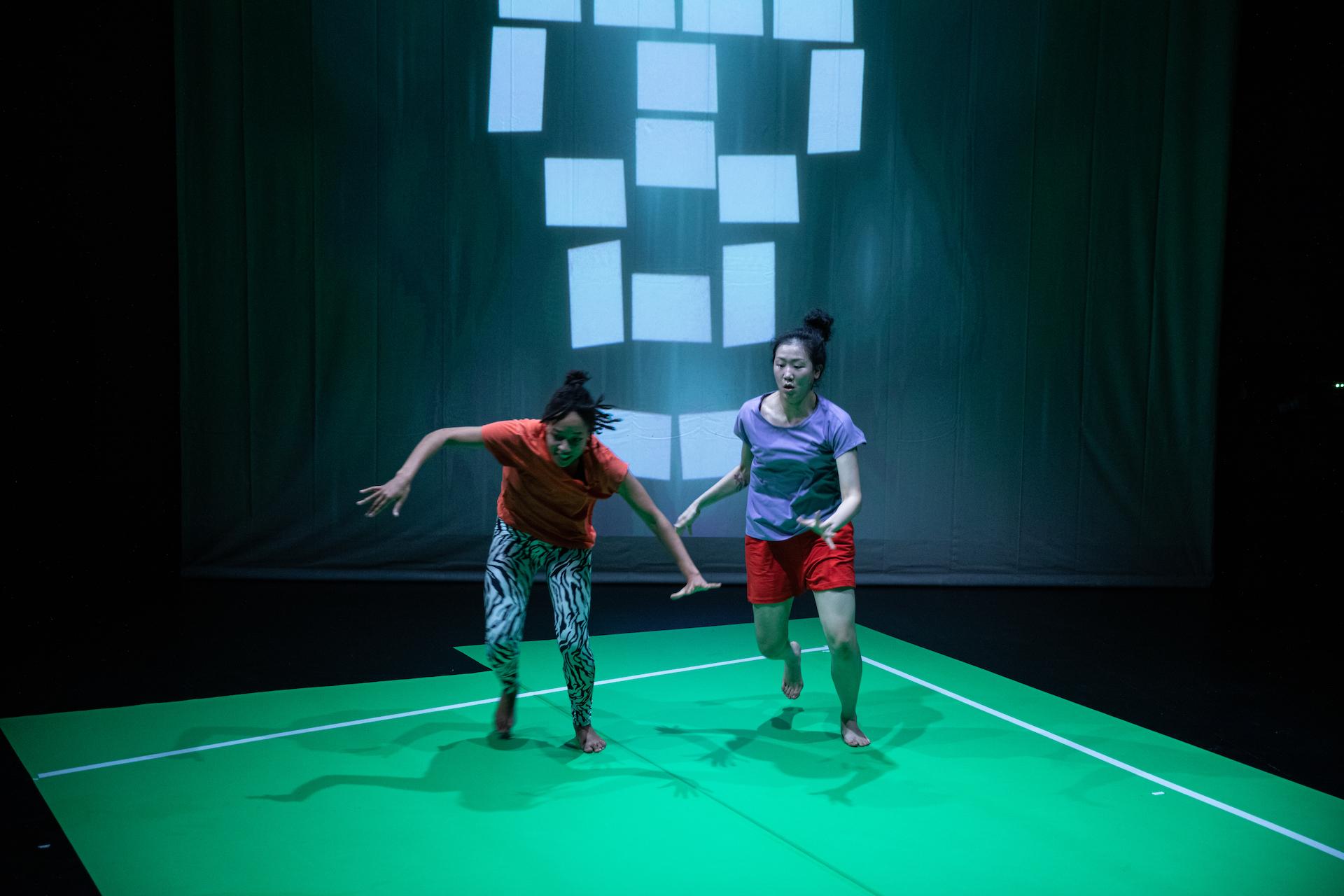 © ©Robin Junicke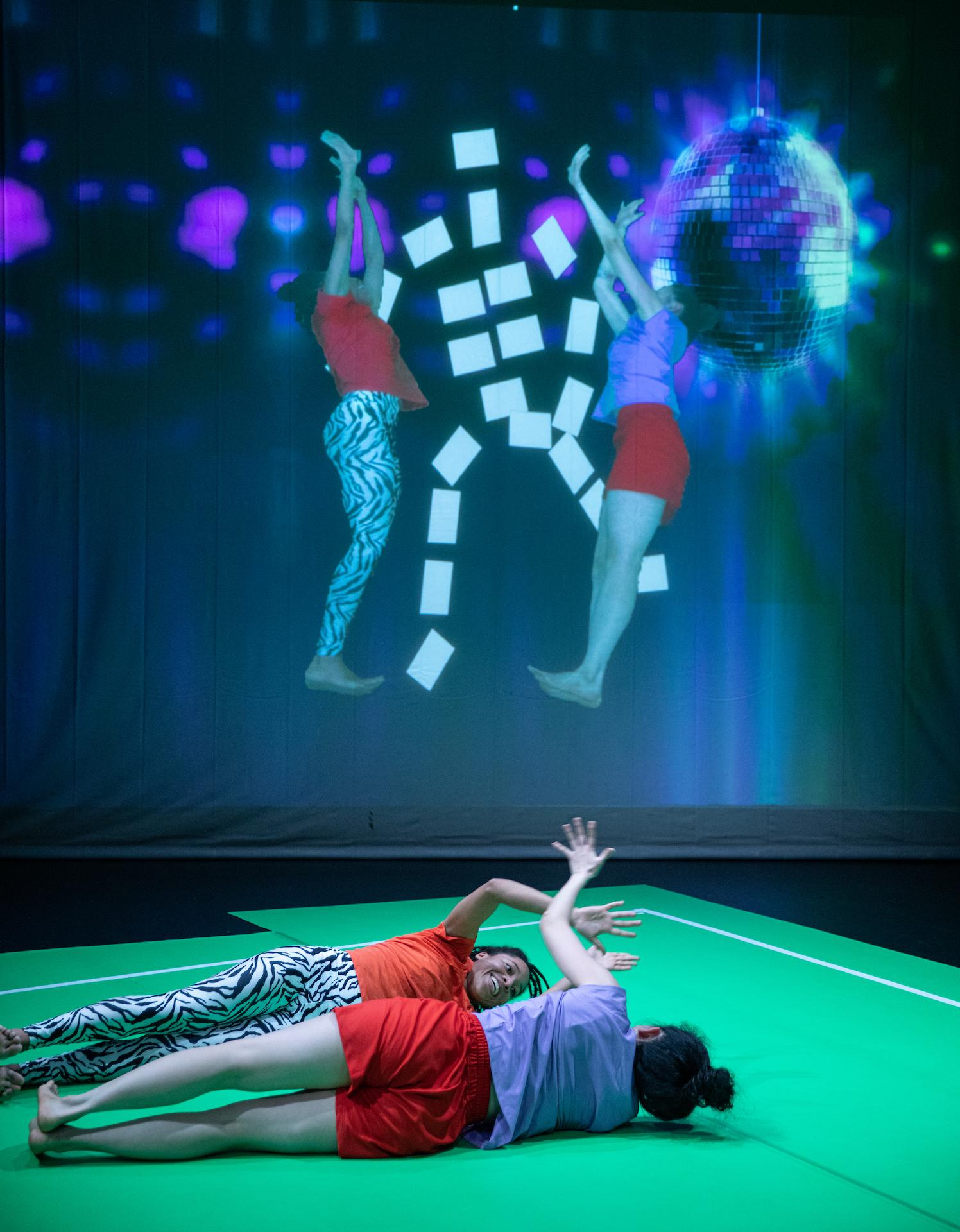 © ©Robin Junicke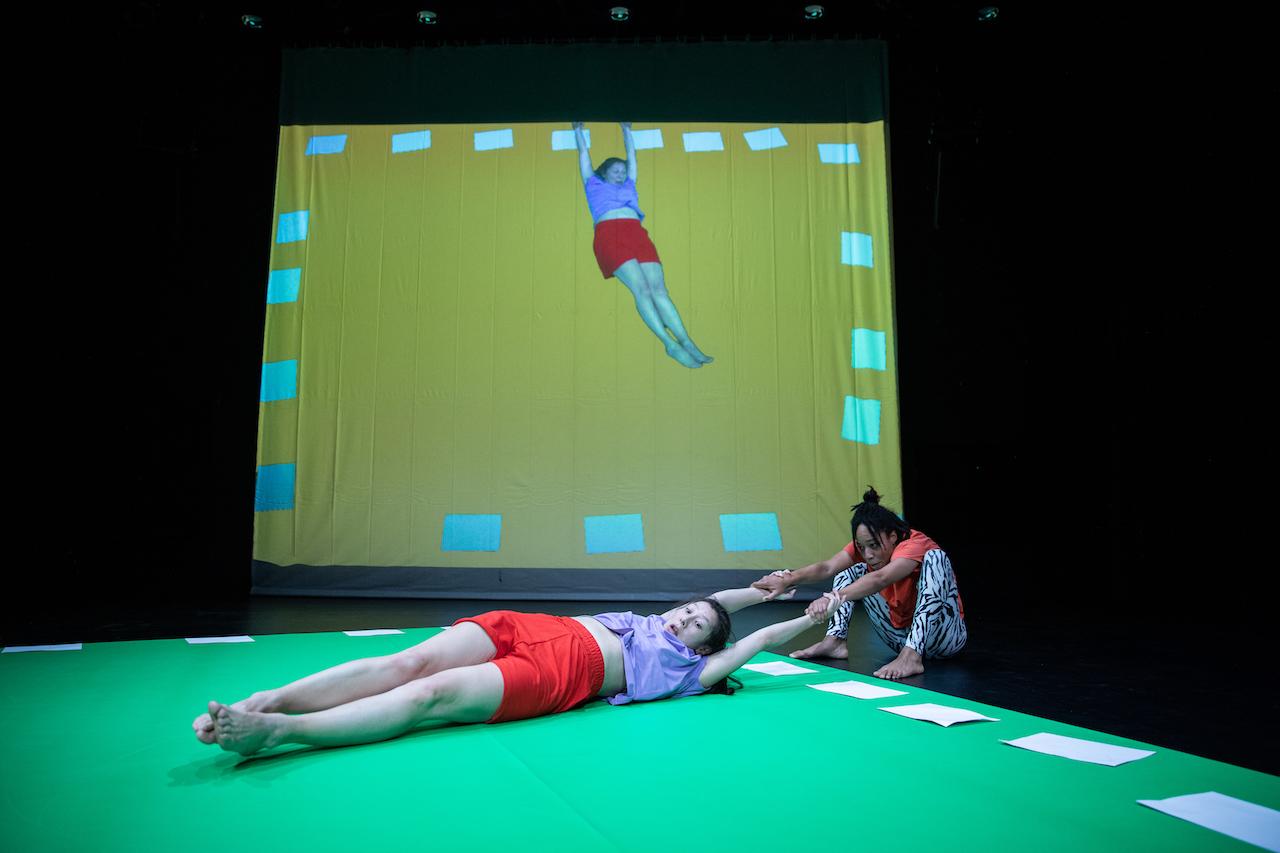 © ©Robin Junicke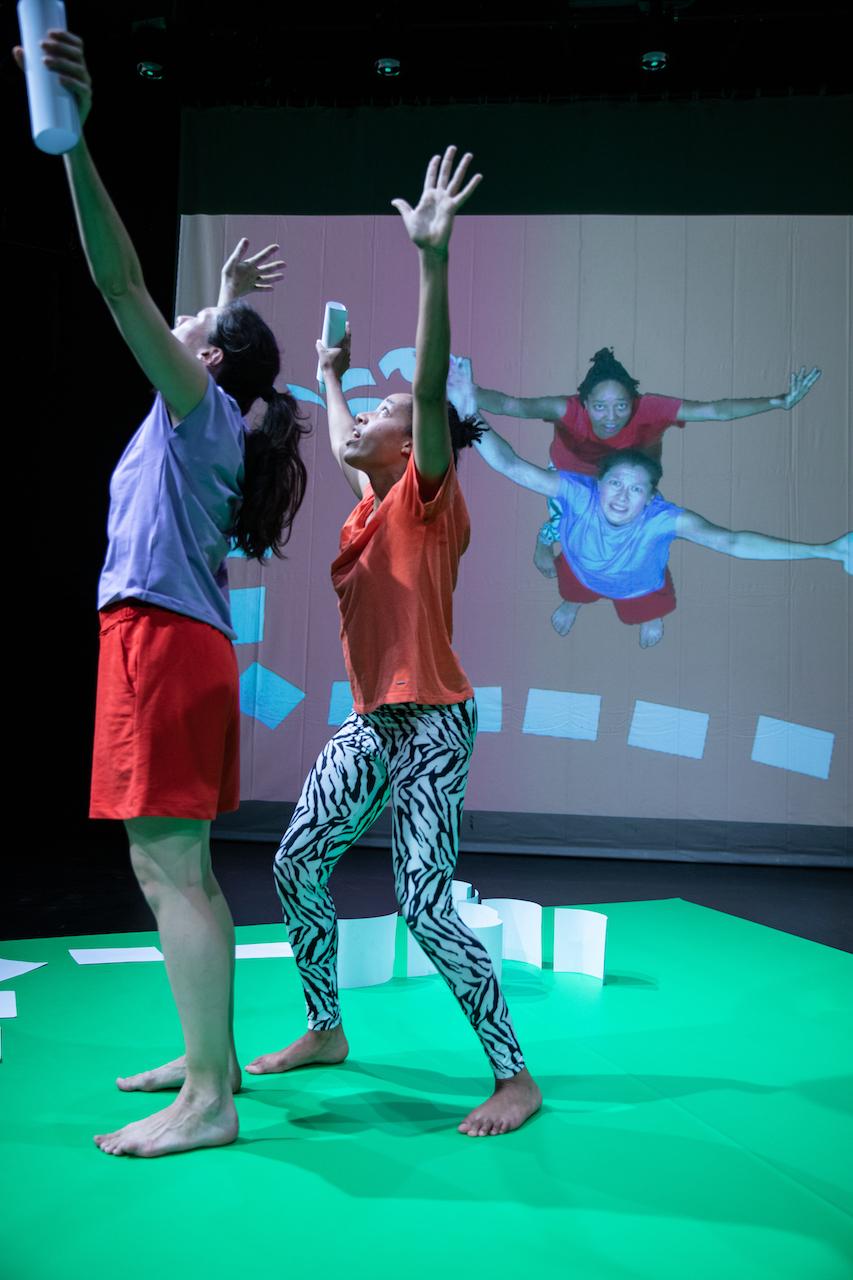 © ©Robin Junicke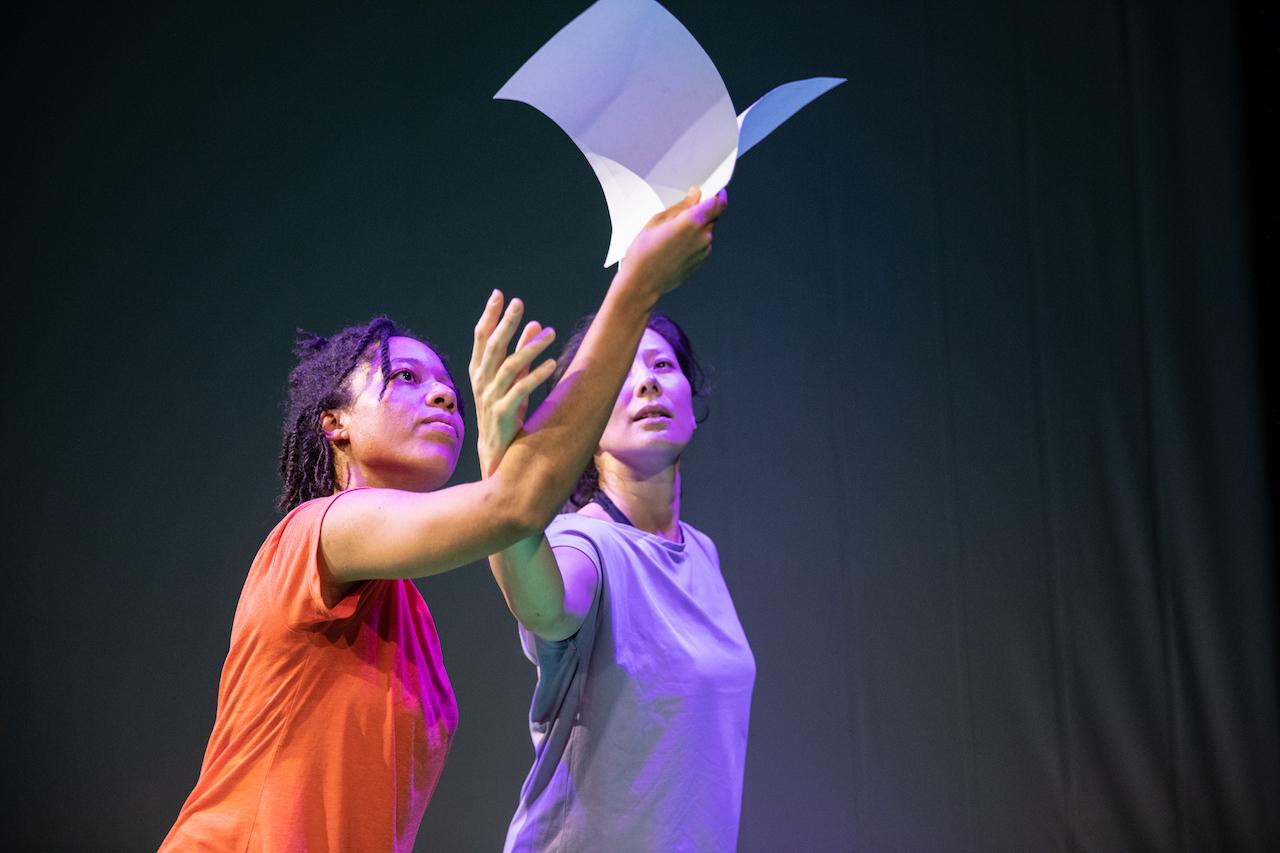 © ©Robin Junicke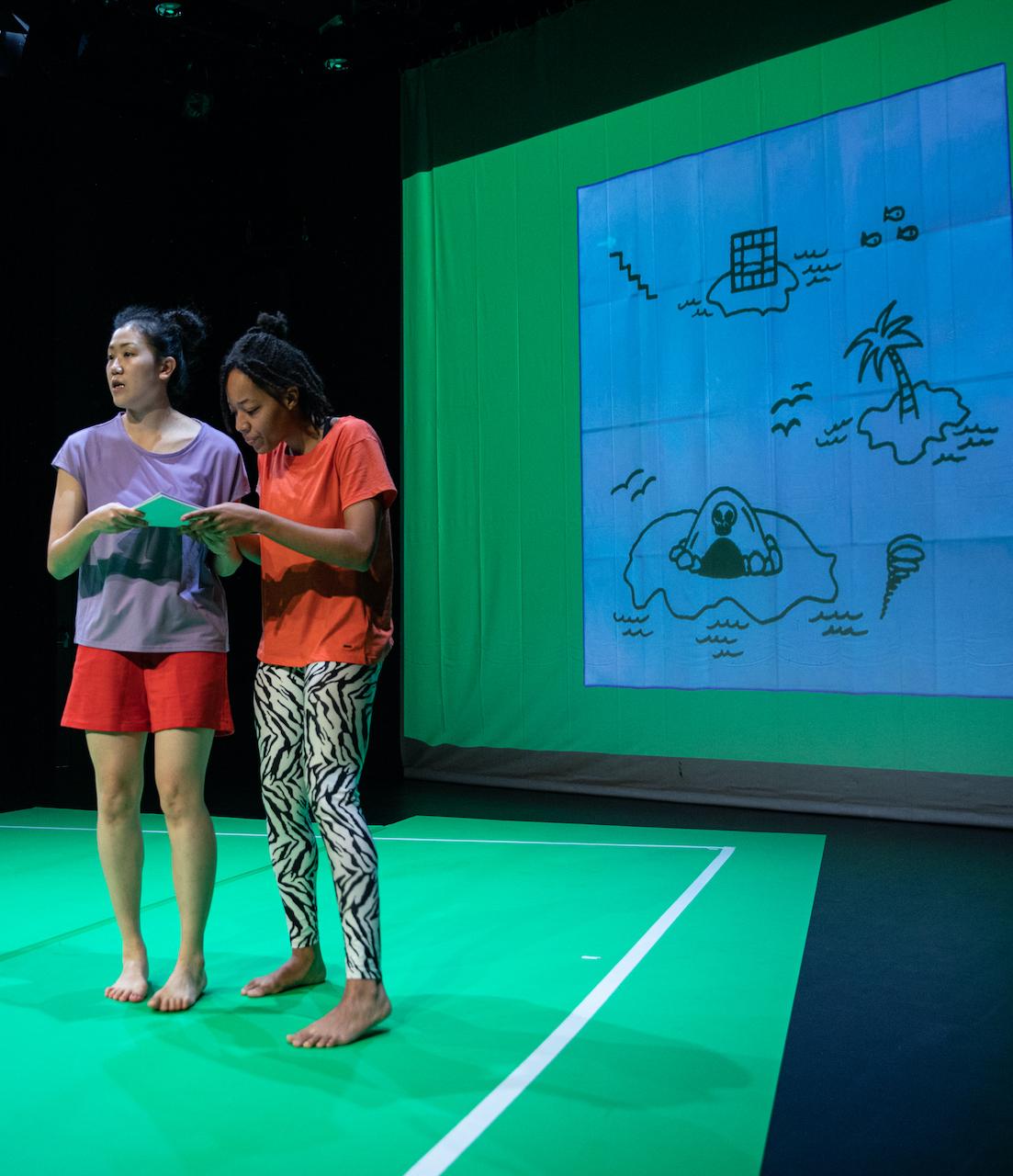 © ©Robin Junicke
---
Calendar
| | | | |
| --- | --- | --- | --- |
| 26/11/2023 | 26/11/23 | FFT | Dusseldurf, Germany |
| 25/11/2023 | 25/11/23 | FFT | Dusseldurf, Germany |
| 24/11/2023 | 24/11/23 | FFT | Dusseldurf, Germany |
| 23/11/2023 | 23/11/23 | FFT | Dusseldurf, Germany |
| 29/10/2023 | 29/10/23 | FFT | Dusseldurf, Germany |
| 28/10/2023 | 28/10/23 | FFT | Dusseldurf, Germany |
| 27/10/2023 | 27/10/23 | FFT | Dusseldurf, Germany |
| 26/10/2023 | 26/10/23 | FFT | Dusseldurf, Germany |
| 03/06/2023 | 03/06/23 | FFT | Dusseldurf, Germany |
| 02/06/2023 | 02/06/23 | FFT | Dusseldurf, Germany |
| 01/06/2023 | 01/06/23 | FFT | Dusseldurf, Germany |
| 21/04/2023 | 21/04/23 | FFT | Dusseldurf, Germany |
| 20/04/2023 | 20/04/23 | FFT | Dusseldurf, Germany |
| 04/03/2023 | 04/03/23 | FFT | Dusseldurf, Germany |
| 03/03/2023 | 03/03/23 | FFT | Dusseldurf, Germany |
| 02/03/2023 | 02/03/23 | FFT | Dusseldurf, Germany |
| 25/01/2023 | 25/01/23 | FFT | Dusseldurf, Germany |
| 24/01/2023 | 24/01/23 | FFT | Dusseldurf, Germany |
| 22/01/2023 | 22/01/23 | FFT | Dusseldurf, Germany |
| 13/11/2022 | 13/11/22 | FFT | Dusseldurf, Germany |
| 09/11/2022 | 09/11/22 | FFT | Dusseldurf, Germany |
| 08/11/2022 | 08/11/22 | FFT | Dusseldurf, Germany |